WRC 10: New historical content in a free update!
KT Racing and Nacon are pleased to announce a free update to WRC 10, the official FIA World Rally Championship video gameon PlayStation®4, PlayStation®5, Xbox One, Xbox Series X|S and Steam PC. Available today on all platforms, this update brings new content and a new game mode.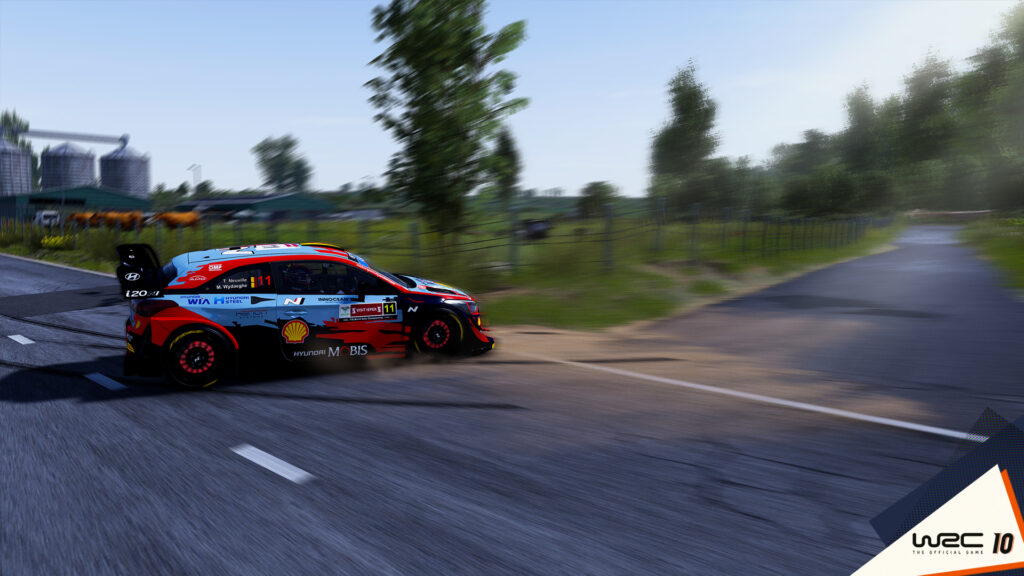 A new asphalt challenge with the Ypres Rally.
This free update adds the much anticipated Renties Ypres Rally Belgiumwon this year by the local driver Thierry Neuville. Added to the calendar in early 2021, players will have the opportunity to discover these new asphalt country roads. Narrow and winding, they are lined with ditches and posts and punctuated by numerous junctions. The ropes cause mud on the road and make conditions slippery with drivers cutting corners quite widely. In WRC 10, the Ypres rally consists of 7 stages plus a shakedown.
More and more historical events.
Three new historic events are introduced, with famous driver and co-driver duos at the wheel of their cars of the time: the Rallye de Portugal in 1980 with Walter Röhrl and Christian Geistdörfer in their Fiat 131 Abarth, the 1981 Rally of Finland with Ari Vatanen and David Richards and their Ford Escort MkII 1800 and finally the 2017 Rallye du Portugal with Sébastien Ogier and Julien Ingrassia in their Ford Fiesta WRC.
In addition, 6 historical rallies are present in the basic gameincluding Acropolis, San Remo, Germany and Argentina. All this is in addition to the already rich content available since the release: more than 20 mythical cars, legendary drivers like Carlos Sainz, Sébastien Loeb, Colin McRae and Tommi Mäkinen.
Finally, the Copilot mode has been improved with the arrival of a complete lexicon that makes the experience more accessible and encourages even more immersion. Scored from a QTE system, the co-driver participates fully in the victory by announcing the scores correctly but also staying in the rhythm!
Another free update will be available in November, which will also bring a lot of content for rally fans!
WRC 10 is available on PlayStation®4, Playstation®5, Xbox One, Xbox Series X|S, Steam PC and Nintendo Switch™.