NACON CONNECT 2023: AN EDITION FULL OF GAMEPLAY
The first 2023 edition of NACON Connect has just concluded, and with it its share of announcements, gameplay footage and new information about the year's catalog. 16 games were highlighted during the online conference including several sports, racing and action adventure games.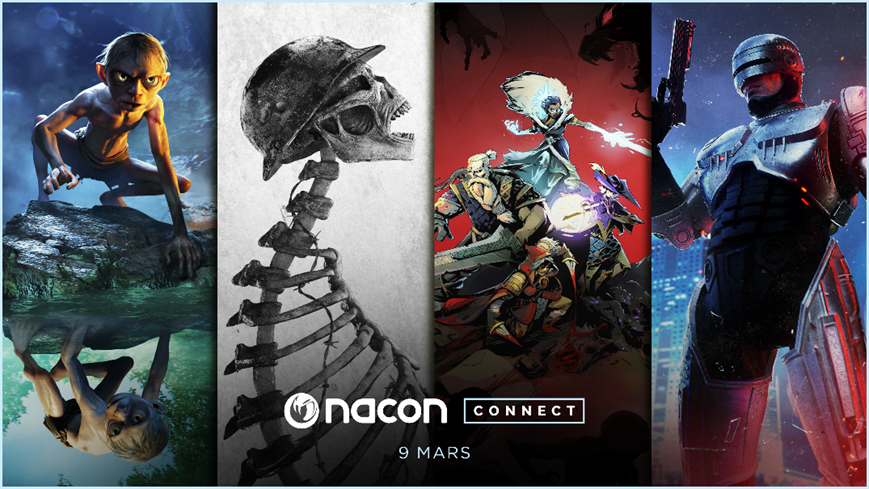 During the conference, videos revealed many details about the actual in-game experience for several titles. Some of the games announced at the previous NACON Connect revealed their gameplay for the first time. for example, Ravenswatch, whoseearly access will start on April 6, Gangs of Sherwood with its explosive gameplay, or RoboCop: Rogue City, which presents its investigative dimension and confirms its resolutely FPS experience.
Several sports game announcements were made and a new release slot for Ad Infinitum was shared.
Finally, on March 9, no less than four NACON games were released: Clash : Artifacts of Chaos, Transport Fever 2: Console Edition, and Session: Skate Sim and Train Life – A Railway Simulator , which are available on Nintendo SwitchTM today.
Fans can now find exclusive gameplay and interviews with the developers on the Steam pages of most of the games
WRC Generations is available from November 3 on PlayStation®4, PlayStation®5, Xbox One, Xbox Series X|S, Steam PC and Nintendo Switch™.